Account Executive Technical and Administrative Support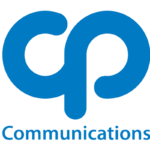 Website CP Communications
A nationally recognized leader in broadcast and media technology solutions.
Account Executive Technical and Administrative Support
Top tier broadcast and media services company is seeking an individual to provide technical and administrative support for a senior executive responsible for major client relationships and large system design and deployment.
Full-time position, based in Westchester County is primarily in-office based with very little anticipated travel.
General responsibilities will include:
Preparation of detailed quotes for major broadcast clients based on information from executive and client using industry specific ERP system
Preparation of invoices post-event/service using industry specific ERP system
Serve as technical backstop/facilitator for last minute changes to orders for specific large clients
Overall technical assistant to senior executive
General Qualifications and Experience
Proficiency with Office 365 applications; specifically Word, Excel, Outlook, Teams and Powerpoint.
2-5 years of broadcast technical experience. Some field production experience is considered a plus.
Strong organizational skills
Detail and deadline oriented work approach
Good communication skills, especially with a decentralized and mobile workforce.
This is an ideal position for a young person looking to further a career in the technical crafts for the live broadcasting and event production business or a late career technician or engineer seeking to stay connected to the industry and support a growing company. We offer a strong benefits package and friendly and welcoming work environment with a very team oriented culture.