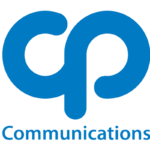 Website CP Communications
A nationally recognized leader in broadcast and media technology solutions.
You will be working with a nationally recognized leader in broadcast and media technology solutions. Based at our St. Petersburg, Florida facility, this position is ideal for candidates looking to get a start in the live event broadcast and video production industry. As a Sales Executive you will be part of a team that is responsible for the preparation and delivery of broadcast solutions and video production for events ranging from live events broadcasting, studio production sales, spot, ad & streaming sales.
Our company is very team oriented and we look for team members who:
· Are highly reliable in reporting to work and are detail oriented.
· Maintain a safety-first attitude in performance of their duties.
· Are available to work overtime and/or weekends on an occasional basis.
· Are open to and eager to learn about the industry and the technology.
Qualifications
· Self-motivated, outgoing, results-oriented, resilient, creative, adaptable, problem-solver.
· Track record of exceeding sales goals. Broadcast media, production and ad sales preferred.
· Proficiency in prospecting, understanding client needs during discovery, marketing plan creation, presenting and closing.
· Strong understanding of the local market, marketing concepts, and overall local media landscape.
· Ability to plan, communicate with, and maintain/develop customer relationships.
· The discipline and creativity to work with diverse prospects and customers.
· Ability to work in a fast-paced & goal-oriented environment.
· Ability to effectively overcome client objections and articulate the value of recommended solutions.
· Search Engine Marketing SEM / Audience and Search Retargeting / Search Engine Optimization SEO / Social Media Management and Marketing / Digital (Programmatic) Display / Live Chat / Email Marketing / PPC and more.
Responsibilities
· This position requires a heavy amount of prospecting and lead development.
· Prospect for qualified local and regional businesses.
· Reach decision makers, set meetings, analyze client needs, and create and deliver compelling & strategic advertising presentations that address client objectives
· Ability to outline products, services and costs to client in a clear and concise proposal.
· Enter and keep accurate up to date client data and client communications in company CRM.
· Accurately project revenues, meet and exceed monthly budgets for all product lines and overachieve annual budgets.
· Effective communication with production, marketing and operations to meet client expectations.
Benefits
The company offers paid holidays and vacation time, employee health care through a national provider in addition to optional life, disability and dental insurance available at additional cost. A matching 401(k) plan is available to all employees after one year of service.