Delivery Driver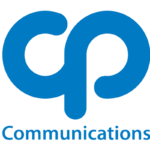 Website CP Communications
CP Communications, a leading provider of live event broadcast production solutions, is seeking a professional, experienced Delivery Driver.
JOB DESCRIPTION:
Drives a commercial vehicle (van or box truck) safely while picking up and delivering freight.
Be familiar with commercial driving routes in the Tampa/St. Pete area.
You may be required to help unload or load freight at a customer, terminal, or airport. This includes lifting or pulling freight with dock tools such as pallet jacks or forklifts (certified employees only).
Be available for weekend and late night shifts, as needed and previously scheduled.
Perform frequent lifting, pulling, pushing and carrying of freight.
Securing of freight may be required through strapping or other methods.
Inspect the vehicle for defects and safe operating conditions as required by law and company policy.
QUALIFICATIONS:
All drivers must have two years of verifiable driving experience.
All drivers to possess only one valid driver's license issued by the resident state of the driver. Operators who have recently transferred from another state must produce a copy of the former license or provide license information for verification from that state. Drivers will need to provide information on all previously held licenses within the past 36-month period.
Must consent to a review of a Motor Vehicle Record (MVR).
Must be able to pass a TSA background check.
Must have the ability to read and write the English language.
Perform all duties in accordance with company policies and procedures, and comply with all federal, state and local regulations for the safe operation of a commercial motor vehicle.