In The News
MLB All-Star 2021: CP Communications Manages RF Connectivity, Other Production Needs in Mile High City
July 14, 2021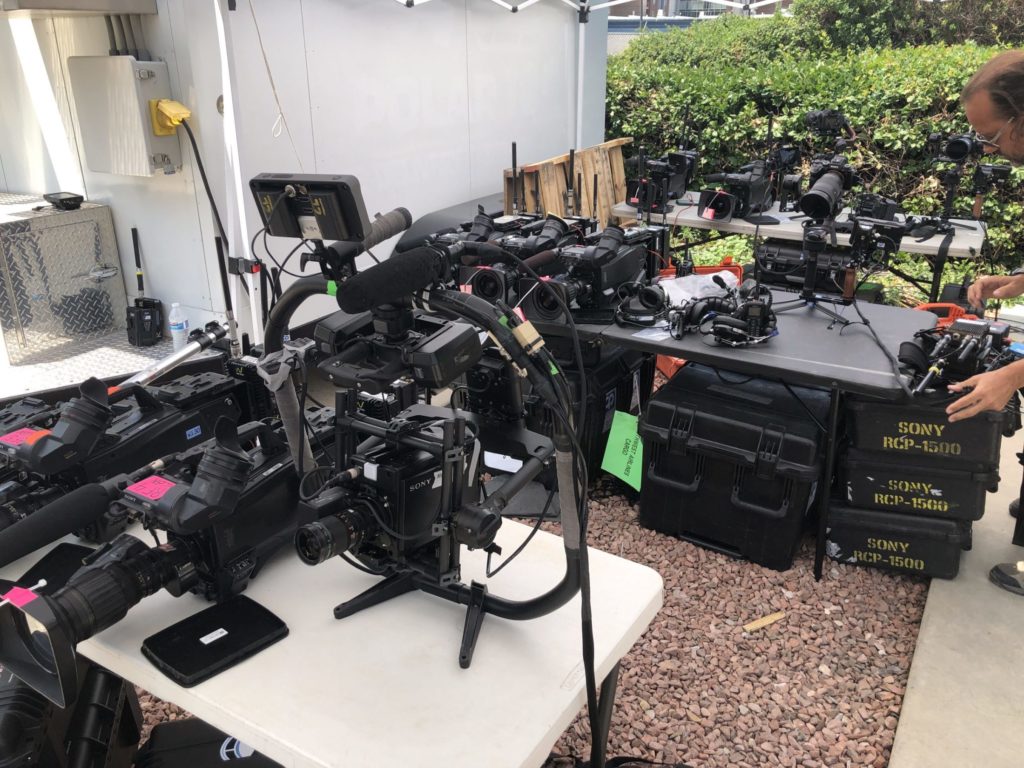 Every year, the MLB All-Star Game calls for sure-fire connectivity and synchronization between the compound and the stadium as well as among devices working together simultaneously. For the biggest events during the recent four-day stretch of All-Star festivities in Denver, CP Communications was onsite to assist participating broadcasters with RF connectivity at multiple venues.
"Given the size, shape, and number of users at an All-Star Game, coordination is extremely important," says Michael Mason, president, CP Communications. "In this region, mountain-top TV transmitters made it more challenging, but doing accurate site surveys and getting current spectrum scans from the area were extremely critical."
CP's connectivity solutions involved a large chunk of the equipment used by Fox Sports, ESPN, and MLB Network. On the camera front, 16 RF handhelds included a Sony HDC-P50 on a MōVI camera rig, a Steadicam, two Megalodons, two FlyCams, and batting-cage POVs. As for audio, 60 wireless microphones were deployed: by reporters; on players, umpires, and coaches; and buried in the ground.
CLICK HERE to see news coverage.
About CP Communications

For more than three decades, CP Communications has provided high-quality, cost-effective live event production solutions to major broadcasters, sports leagues and teams, and event and production companies. Our solutions include access to experienced professionals, state of the art equipment, and innovative technologies and techniques for wireless audio & video content acquisition, transport and delivery. Our culture of innovation, coupled with the highest quality assurance standards and passion for customer service, promote collaboration with our clients to determine the best custom solution for each live event.