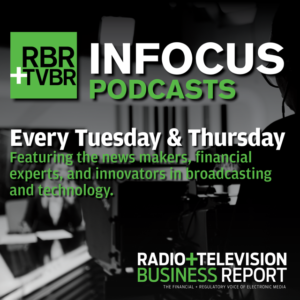 The InFOCUS Podcast: Kurt Heitman
January 18, 2022
With the 2022 NAB Show now marking the "big return" for many a broadcast media technology vendor, CP Communications has perhaps emerged as one of the more active players of late. In this RBR+TVBR Winter 2022 Special Report preview, CP CEO Kurt Heitman shares his excitement about what lies ahead for the company in 2022 with Editor-in-Chief Adam R Jacobson.
The conversation is the centerpiece of the latest InFOCUS Podcast, where Broadcast Media comes to Talk. It's less than 15 minutes in length — the perfect size to go with your morning coffee, afternoon walk, or evening wind-down. Listen now!
About CP Communications

For more than three decades, CP Communications has provided high-quality, cost-effective live event production solutions to major broadcasters, sports leagues and teams, and event and production companies. Our solutions include access to experienced professionals, state of the art equipment, and innovative technologies and techniques for wireless audio & video content acquisition, transport and delivery. Our culture of innovation, coupled with the highest quality assurance standards and passion for customer service, promote collaboration with our clients to determine the best custom solution for each live event.