A Mobile Unit for Every Type of Live Event
CP Communications offers a fleet of vehicles to support all of your broadcast, streaming and live event production needs. Our units vary in size from small 14-foot trailers with a generator to large 53-foot tractor-trailers with expanding sides. Also available are customized Smart Cars, motorcycles, boats and a variety of hauling trailers.
Streaming & Live Event Production Units
All of our production trucks come equipped with the latest RF and IP routing systems and streaming technology, providing seamless switching and integration of wireless and bonded cellular cameras for clients like B-Live Productions, Carr-Hughes Productions, ESPN, Fox and MLB Network.
HD-21: 53-foot Expando HD broadcast, streaming and live event production truck
RF6: 53-foot HD broadcast, streaming and live event production truck
RF7: 53-foot live event streaming and communications truck
ENG1: RF ENG and streaming production van with mast
CP1: RF communications and streaming trailer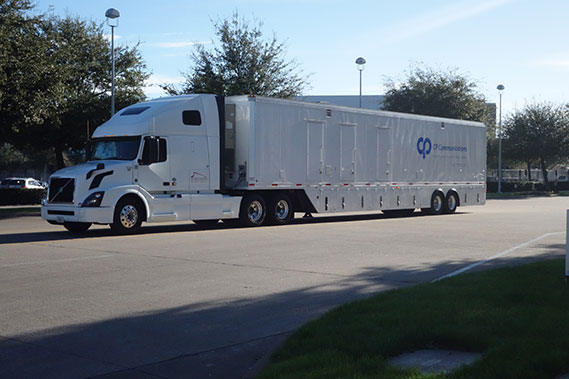 Custom Camera Cars
We offer customized electric Smart Cars for use as talent and on-course vehicles, all 4K-capable.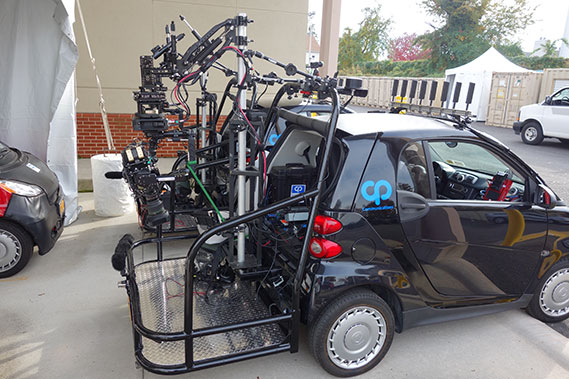 Specialty Vehicles
We are proud to partner with Media Motos to provide a range of specially designed and rigged liquid-cooled motorcycles, electric scooters, and specialty vehicles for broadcast transmission of live events — even boats!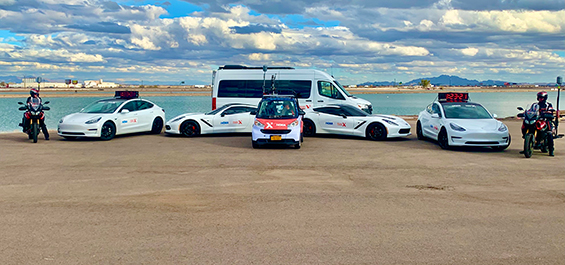 Hauling Trailers
CP2: 24′ straight trailer
CP3: 53′ hauler with extended lift gate for cars
CP4: 40′ fifth wheel production B unit
CP8: 53′ production B unit