VPilot
Turnkey automated live news production solution
Automate Your Newscasts
The innovative VPilot solution from Mobile Viewpoint, offered exclusively in the U.S. by CP Communications, lets you create completely automated live news programming without the need of a cameraman or director.
Ideal for live and recorded broadcasts, it enables multiple person interviews, round-table discussions, panel discussions, webinars, corporate communications and other on-stage events.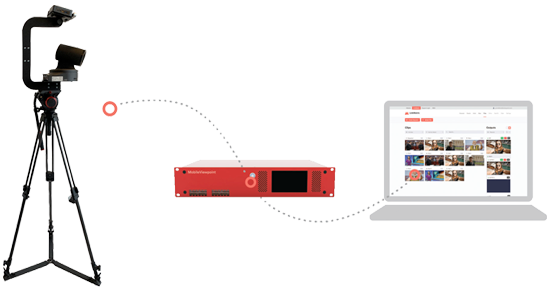 More VPilot Features
Instant live streaming to any URL or social media platform
Image and voice recognition
Auto-direction based on audio, auto cue and a web-based control panel
Rundown control and seamless switching to external feeds
Multi-platform output from a single feed
Web-channel ready, including live switching
AI Algorithms
VPilot's AI algorithms automatically switch and control PTZ cameras by analyzing 3D video images and audio signals in the TV studio. Solution functionality mimics a real director, leaving the presenters to do what they do best — host a news broadcast.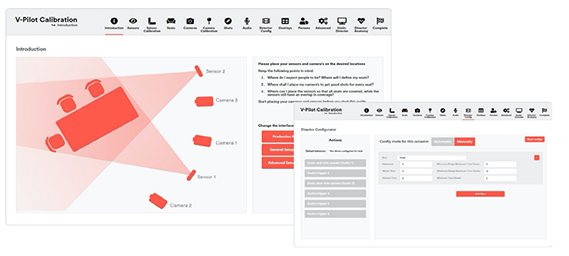 Solution Components
Virtual Cameraman
Software that runs on an automated studio control box and controls PTZ cameras based on input from the Virtual Director system and 3D sensors
LinkMatrix
The heart of all Mobile Viewpoint services and products, but also functions as a video router in combination with the MVP LinkSwitch server
Virtual Director
AI algorithms and a basic setup for auto direction based on several inputs, including audio, auto cue and a manual web-based control panel