All-in-One
Part of CP Communications' family of Red House Streaming STREAM packages, CamSTREAM enables single- or dual-camera acquisition with streaming support over bonded cellular, Ethernet and Wi-Fi networks, assuring connectivity from virtually any location. The plug-and-play solution eliminates the need to assemble systems across multiple vendors and service providers, allowing for rapid deployment in the field and greatly easing setup — while also reducing costs.
High Resolution
CamSTREAM offers broadcast-quality video streaming at 1080p resolution with 16 channels of professional audio. Remote camera control and shading, enabled through a browser-based interface, which can be accessed locally or remotely via a Mobile Viewpoint (MVP) TerraLink Mini encoder, reduces the need to hire a camera crew while ensuring coverage with virtually any shot or camera angle.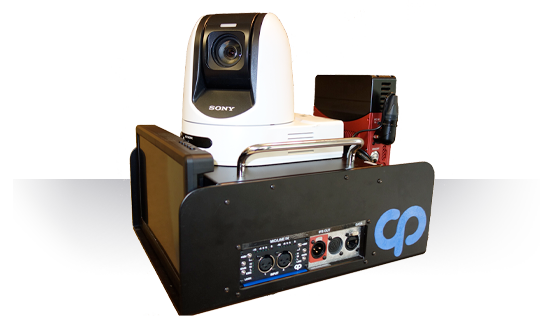 Higher Versatility
With its ease of use and small footprint, CamSTREAM is an ideal solution for corporate meetings, AV installations, distance learning, worship services, video and radio podcasting, webinars, modest TV studio productions and the streaming of many other types of live events.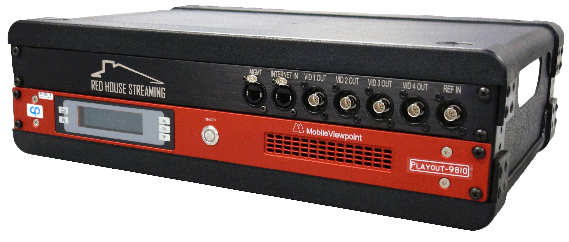 More CamSTREAM Features
Fast, easy setup by a single technician
Remote configuration and monitoring
Up to 1080p resolution and professional-quality audio
Either hard wire or bonded cellular connectivity — or both
Resources
Introduction to RHS CamSTREAM
CP's premium remote-production solution
Unboxing the RHS CamSTREAM
See how easy it is to setup CP's turnkey REMI solution