Operations Supervisor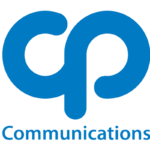 Website CP Communications
You will be working with a nationally recognized company and leader in broadcast media technology solutions. As a Operations Supervisor you will plan, organize and direct administrative warehouse activities to meet and exceed established goals in a cost-effective and efficient manner. Based at our St Petersburg facility, this position is ideal for candidates with strong skills in leadership, organization, problem-solving, interpersonal, and supervisorial experience.
Provides leadership, communication, and coaching to employees; cultivates a motivated employee environment of trust, teamwork, accountability, self-confidence, and business ownership.
Ensures all shop employees are provided training and tools to become effective in their roles for leading their assigned teams.
Coordinates with all parties to resolve operational customer complaints.
Evaluates performance to insure objectives are being met.
Develops, implements, and maintains, processes, procedures, and programs to improve the safety, productivity, and profitability of the operation.
Implements and maintains OSHA and company programs and standards
Coordinates to address operational needs and equipment maintenance.
Ensures that operational supplies are on hand and available at all times.
Ensures that warehouse operations comply with federal, state, local, and/or company policies and regulations.
Generates all required reports and correspondence.
Identifies, documents, and implements opportunities for continuous improvement.
Keeps up to date on overall activities of the team, identifying problem areas and taking corrective actions.
Performs other duties as assigned by manager.
Directly supervises employees shift assignments and schedule. Oversee attendance and overtime hours. Helps makes decisions regarding requests for time off.
Leads and directs the work of others. Maintains professional and productive work environment by managing employee performance, delivering timely feedback and resolving intrapersonal conflicts.
Manages and responds to complaints and grievances from warehouse employees.
To be considered to be our Operations Supervisor, you will need the following qualifications:
Demonstrate proficiency in supervising and motivating employees.
Excellent written and oral communication skills.
Basic competence in subordinates' duties and tasks.
Strong organizational, problem-solving, and analytical skills.
Ability to manage priorities and workflow.
Versatility, flexibility, and a willingness to work within constantly changing priorities with enthusiasm.
Proficient on Microsoft Word, Excel, Outlook, and a warehouse inventory system.
Proven leadership and business acumen skills.
Proven ability to handle multiple projects and meet deadlines
Strong interpersonal skills.
Ability to deal effectively with a diversity of individuals at all organizational levels.
Good judgement with the ability to make timely and sound decisions
Ability to understand any and all safety requirements and cautions
Ability to perform the physical labor necessary
Ability to work weekends, holidays and night operations as needed.
Can-Do attitude a must
Team mentality a must
Knowledge of Lean Methodology a plus