AJA D10C2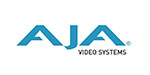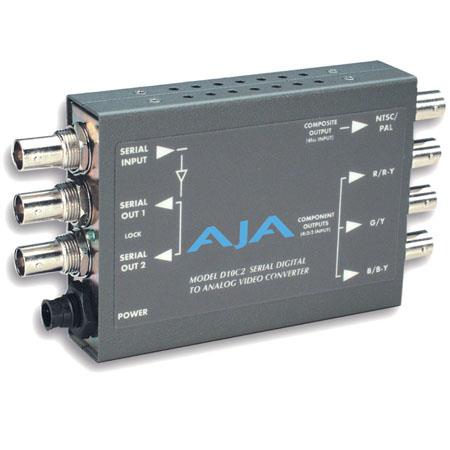 AJA D10C2
The AJA D10C2 SDI to Analog Video Converter provides excellent quality 10-bit conversion of SDI to analog component or composite video at a low cost. In the Component mode, the D10C2 outputs are user configurable to YPbPr (SMPTE, EBU-N10), Betacam, or RGB. In the Composite mode, the D10C2 provides 2 composite outputs and a YC (S-Video) output. The D10C2 also provides two re-clocked, loop-thru SDI outputs and a composite sync output (Component mode). All functions are user configurable via dip-switches.
Key Features
Excellent Quality 10-bit Universal D/A Conversion
Full 10-bit Data Path, 4x Oversampling
SDI Input, 2 Re-Clocked, Loop-Thru SDI Outputs
Component or Composite Analog Output
YPbPr, Betacam, or RGB Component Formats
NTSC or PAL Composite Formats
Digital Noise Reduction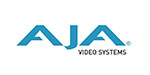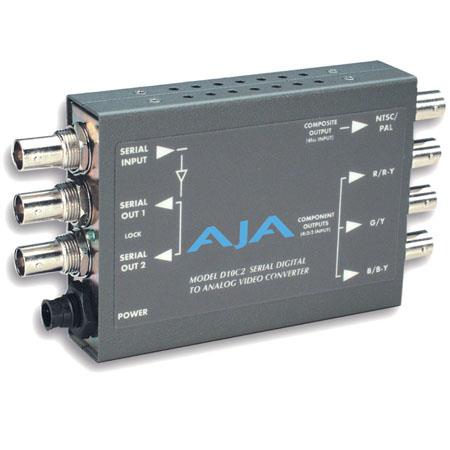 Request More Information
We're ready to help you take your broadcast to the next level.