AKG C414XL II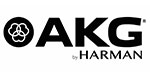 AKG C414XL II
The AKG C414XL II Condenser Microphone is a world class microphone for studio recording, broadcasts and live performances, offering five selectable polar patterns to ensure perfect sonic performance in any application. The C414XL II microphone has a large diaphragm capsule that delivers a slight increase in presence and outstanding spatial reproduction, similar to the iconic AKG C12 microphone from 1953. A peak hold LED provides a visual indication when your level is clipping and accurately indicates even the shortest overload peaks. The included H85 shock mount minimises mechanical and handling noise, while the PF80 pop filter helps to eliminate plosive sounds and sibilance.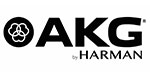 Request More Information
We're ready to help you take your broadcast to the next level.