Audio Technica AT835ST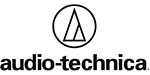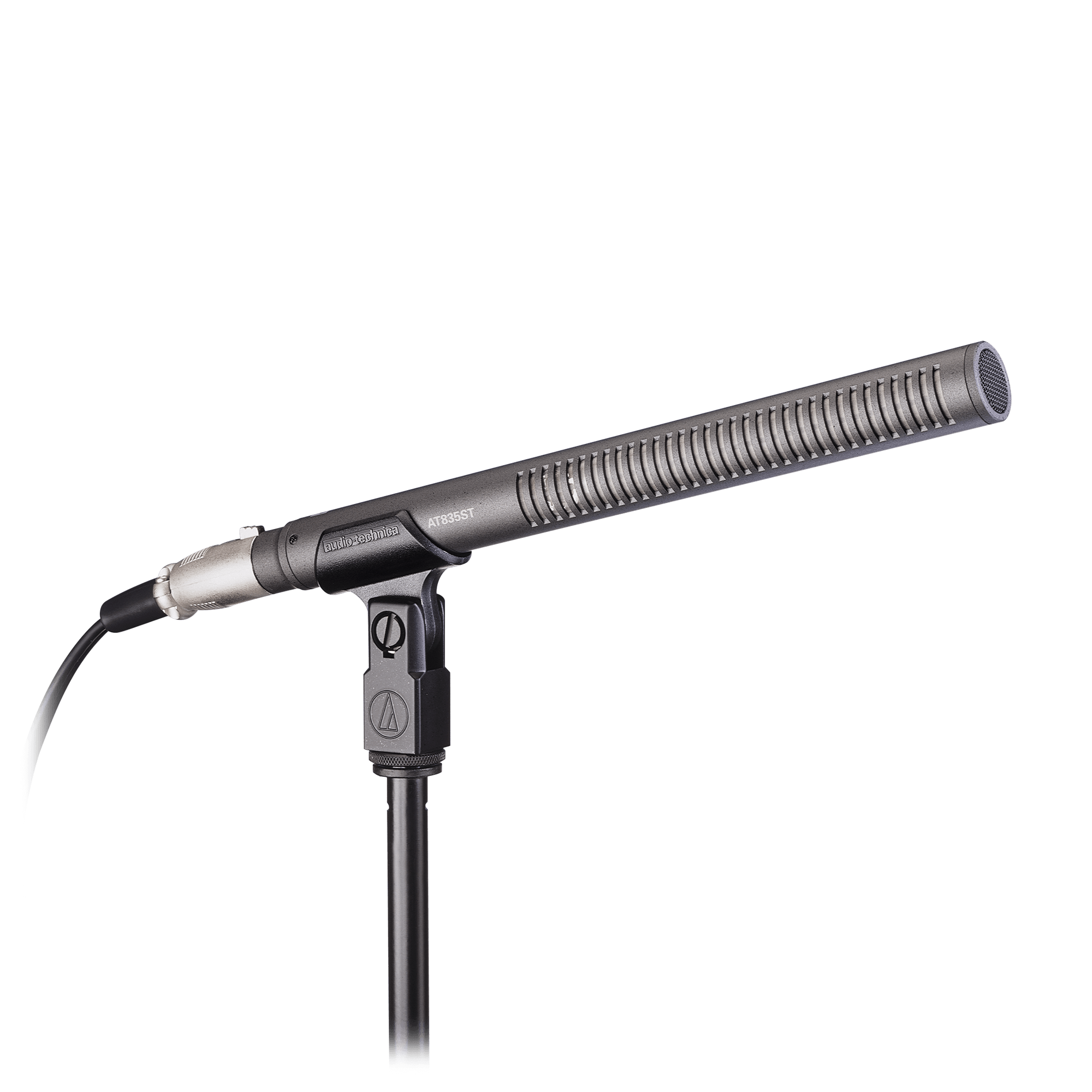 Audio Technica AT835ST
At 9.29″ (236.0 mm) in length, the AT835ST provides broadcasters, videographers and sound recordists professional quality stereo audio in a microphone that resembles a monaural shotgun mic. That means the AT835ST is easy to use with standard camera mounts, shockmounts and windscreens. Engineered for long-distance pickup in broadcasting and film/TV production, this compact M-S stereo shotgun features internal matrixing innovations that allow for stereo audio with or without an external matrix. It also features switchable low-frequency roll-off and independent line-cardioid and figure-of-eight condenser elements.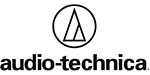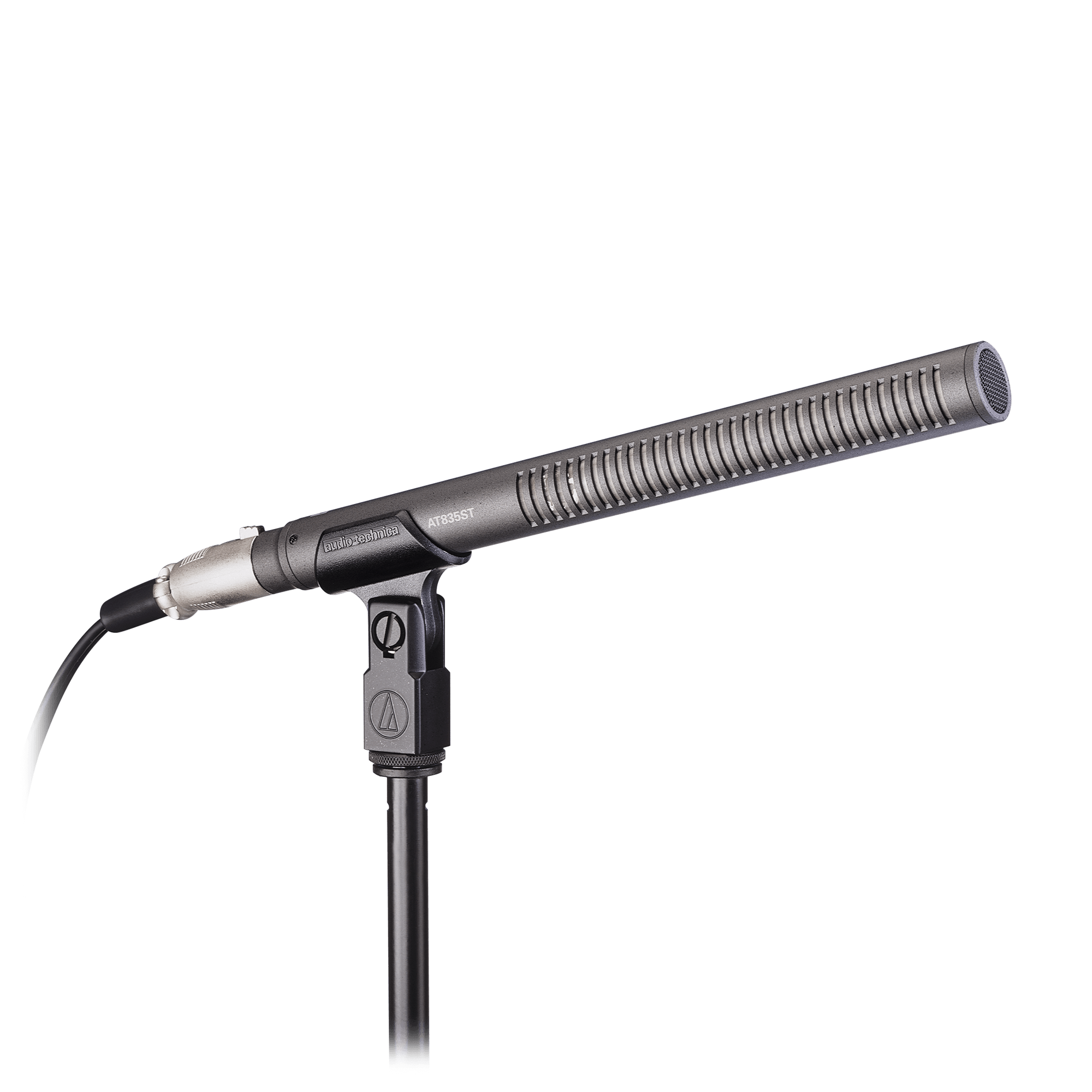 Request More Information
We're ready to help you take your broadcast to the next level.