Blackmagic TeranexAV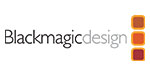 Blackmagic TeranexAV
Teranex converters are the ultimate SD, HD and Ultra HD standards converters, and give you the quality and speed mandated by broadcasters worldwide. You can choose from models that give you up to a massive 1089 conversions, a wide range of broadcast connections, low latency processing, HDMI loop through and more! You get up, down, cross and standards conversions between virtually all SD, HD and Ultra HD formats and frame rates, including 3:2 cadence removal and insertion! Featuring advanced patented algorithms, Teranex converters give you visually transparent, high quality conversions in full 10‑bit quality, complete with audio, closed captions, timecode and more!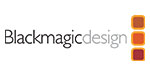 Request More Information
We're ready to help you take your broadcast to the next level.