Lectrosonics Lectro R1A VHF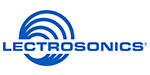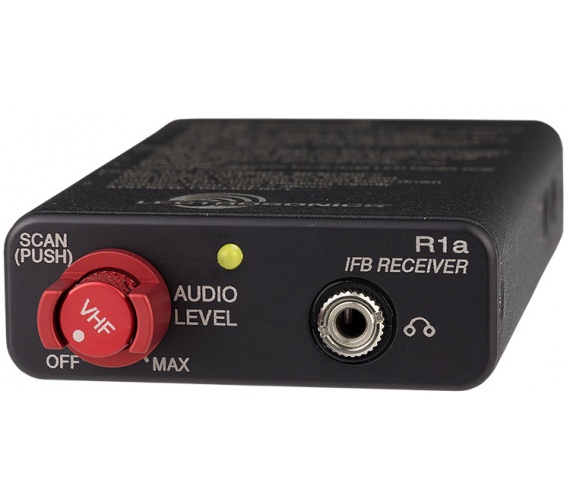 Lectrosonics Lectro R1A VHF
VHF Multi-Frequency Belt-Pack IFB Receiver
Wireless IFB (interruptible fold back) systems are used for talent cueing and crew communications in broadcast and motion picture production. In other cases, the IFB system is used by directors and other management to monitor program audio during a production. The IFBR1a-VHF receiver provides simplicity and flexibility in a package that is intuitive for untrained users to operate.
The default frequency of the receiver is set by two rotary switches on the side panel. Up to five additional frequencies can also be programmed into the receiver memory using the scan mode. If more than one frequency is stored in the receiver, the operator can scroll through all stored frequencies by simply pressing the volume knob.
Key Features
Preset (default) frequency is manually set with hex switches
Scan mode stores up to five additional frequencies in memory
Multi-color LED and rotary control for programming and operation
High sensitivity for extended operating range indoors or outdoors
Rugged machined aluminum housing
Attached battery door
8 hours battery life (alkaline)
20 hours battery life (lithium)
Protective leather pouch is included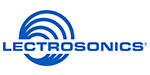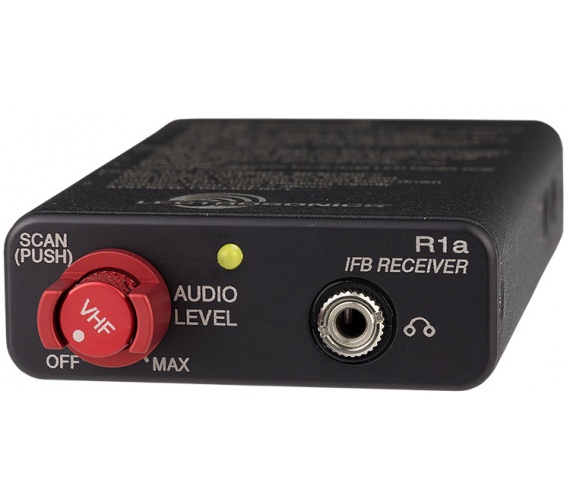 Request More Information
We're ready to help you take your broadcast to the next level.