Pliant Technologies TMP-B409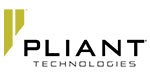 Pliant Technologies TMP-B409
Model/Part #:TMP-B409
The Tempest®900 4-Channel BaseStation is a Frequency Hopping Spread Spectrum (FHSS) digital wireless intercom system operating in the 902 to 928 MHz band ensuring comprehensive coverage and wide reach while offering high resistance to multi-path interference. The front panel LCD display provides real time status including battery monitoring of active BeltStations and easy access to the hardwire intercom settings and levels. Each BaseStation is capable of Call and Remote Mic Kill.
Note: Tempest systems and parts are subject to availability
Key Features
900MHz license free operation
Frequency Hopping Spread Spectrum technology
Supports up to 5 full-duplex BeltStations per Base
Three Modes of Operation: Normal, Shared, and Split
iSelect™ On Command Roaming
2 communication channels (conversations)
Mixed 2-wire and 4-wire operation
Compatible with Clear-Com®, RTS®, AudioCom®
Hardwired Mic Kill and Call compatible
Stage Announce output with relay closures
Remote Transceiver port for remote antennas
5 individually assignable relay closures
LAN interface for remote monitoring and control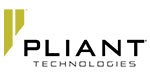 Request More Information
We're ready to help you take your broadcast to the next level.