Pliant Technologies TMP-R409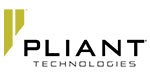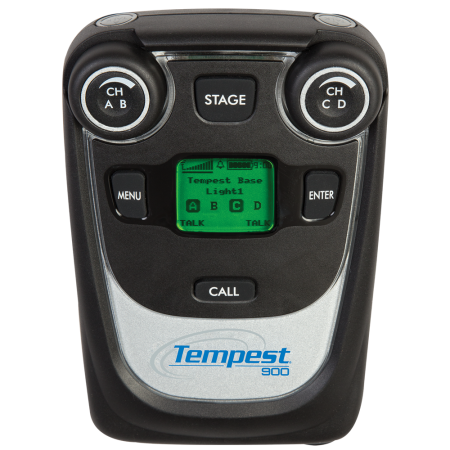 Pliant Technologies TMP-R409
Model/Part #:TMP-R409
The Tempest900® wireless 4-Channel BeltStation operates in conjunction with the Tempest900 BaseStations. Each Talk button has individual LED indicators. The Talk button can be latching or momentary. The Call button sends a 2-wire compatible call signal to any wireless BeltStation and any hardwired intercom device on the intercom channel. BeltStations are provided with a rechargeable Li-Polymer battery capable of 9 hours of operation or can be powered by (3) Standard AA Alkaline batteries. Each BeltStation has its own back-lit display and menu functions which allow settings to be changed at the BeltStation locally.
Note: Tempest systems and parts are subject to availability
Key Features
2- or 4-Channel, full-duplex BeltStation
900MHz, license free operation
Dual Talk/Listen operation
Backlit LCD screen shows battery life, RF signal strength and more
Stage Announce output with relay closure
Lithium-Polymer rechargeable battery (or 3 Alkaline AA batteries)
Weather resistant enclosure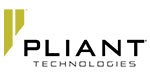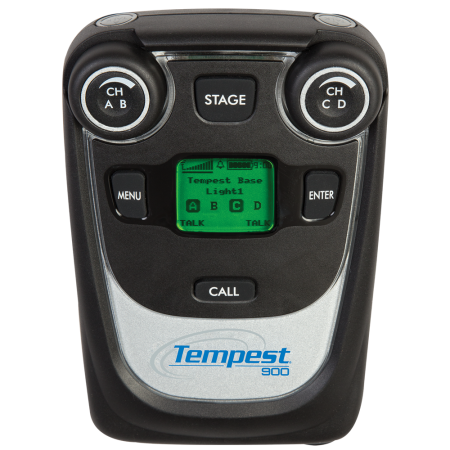 Request More Information
We're ready to help you take your broadcast to the next level.