Radio Active Designs TX-8U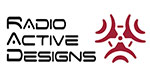 Radio Active Designs TX-8U
The Radio Active Designs TX-8U transmitter combiner may be used on the transmit side of the UV-1G wireless intercom or on any UHF in ear monitor system. The TX-8U is superior to other transmit combiners on the market due to its high intermodulation suppression and full control of the RF power output of each transmitter.
Features Include
Individual RF power switches at each of the inputs.
RF Power regulation so the output from the IEM or RF PL maintains a constant, predetermined output from that device.
Low Intermodulation distortion for a cleaner RF signal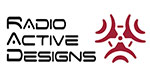 Request More Information
We're ready to help you take your broadcast to the next level.