Riedel Performer C44plus System Interface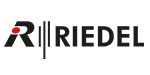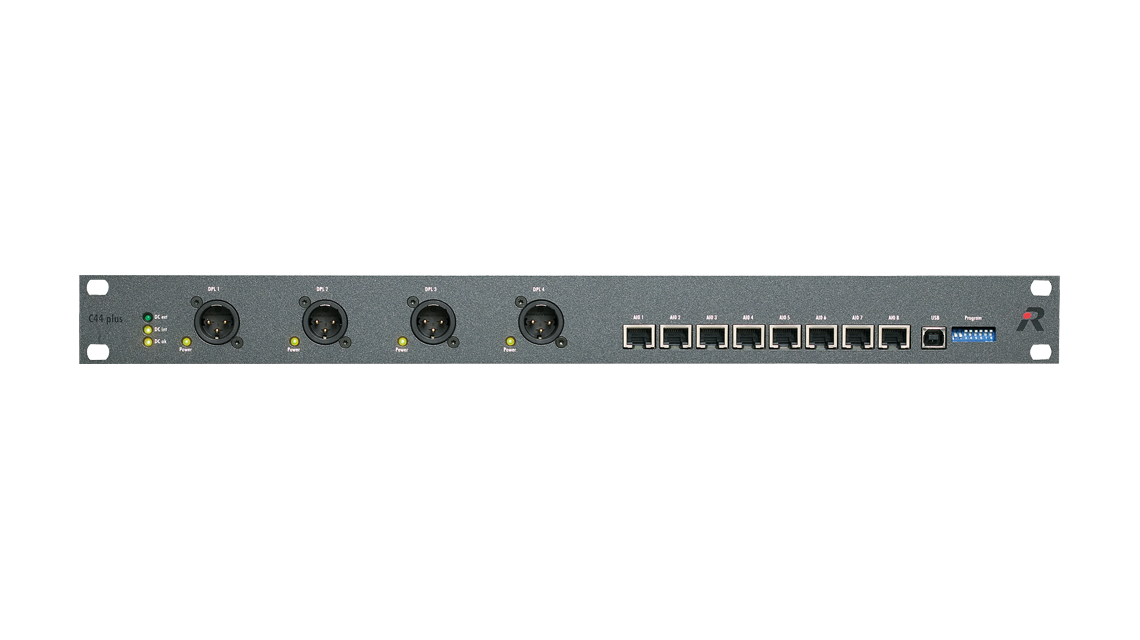 Riedel Performer C44plus System Interface
The C44plus System Interface allows for seamless integration of digital partylines in matrix intercom environments. The 19"/1RU unit converts four two-channel CAT5 matrix ports to four phantom powered beltpack lines. The beltpacks are connected to the C44plus via standard 3 pin XLR cables. Up to 16 beltpacks can be daisy chained on each line: one C44plus can power up to 38 beltpacks. For stand-alone operation, the device features an integrated 24×24 port digital intercom matrix, which can be configured via Riedel's audio assignment software. Pre-programmed configurations can be loaded via the DIP-switches on the front. Full digital interfacing is provided for Artist and Performer 32 matrix systems. Analog 4-wire I/Os and GPIs are provided for interfacing to 3rd party intercom systems.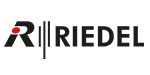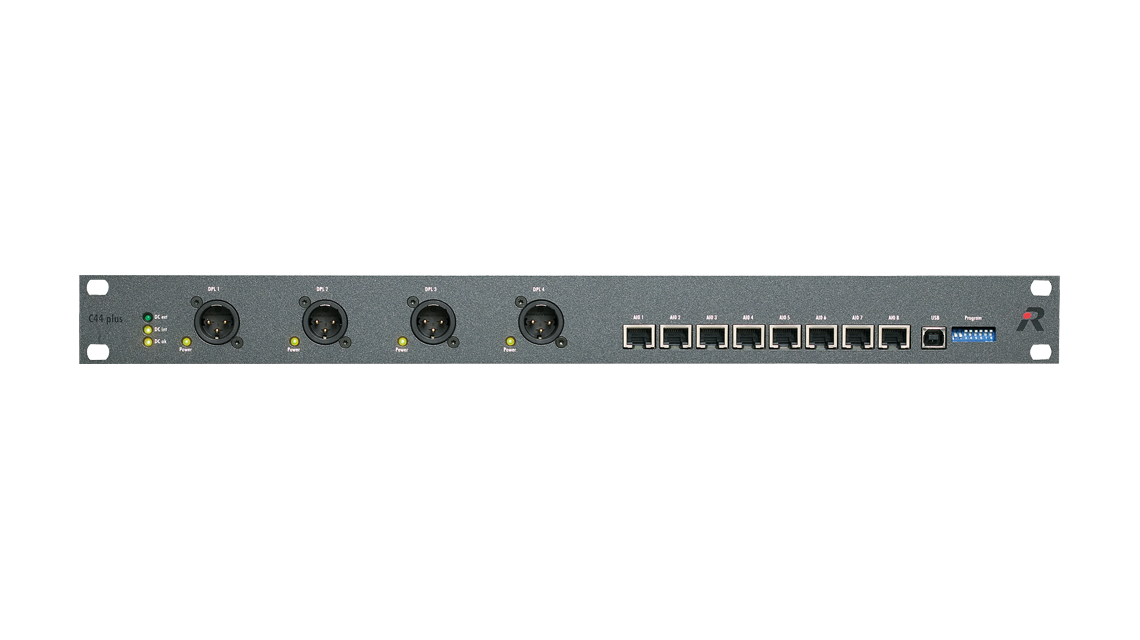 Request More Information
We're ready to help you take your broadcast to the next level.