RTS KP-32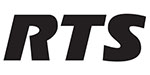 RTS KP-32
The RTS model KP-32 Classic keypanel fits in a standard 19″ rack and is two rack spaces high. It has 32 lever keys: 30 keys are for intercom talk/listen assignment; one key is for call waiting response; and one key is for headset/microphone/program selection and volume setup. The KP-32 Classic combines all of the programmable features of the KP-12 keypanel. The KP-32 Classic features digital signal processing and binaural headset operation with left/right assignment of audio signals. It also has large, super-bright, long-life fluorescent displays with adjustable brightness control, making it suitable for all types of ambient lighting. The KP-32-RC audio board with GPI option is available for KP-32 Classic series keypanels. In addition, the CSI-100 option kit for KP-32 Classic provides a bi-directional coaxial interface.
Key Features
32 Lever Keys with 30 Keys Available for Full Talk/Listen Configuration
Binaural (5-Pin or 4-Pin) Headset Connector
Binaural (5-Pin) Headset Connector
Digital Signal Processing (DSP)
Easy Upgrades
Enhanced Programming Keypad
Only 3.54″ (90mm) Deep Behind the Front Panel
Super-Bright, Fluorescent Displays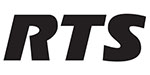 Request More Information
We're ready to help you take your broadcast to the next level.