RTS PS-20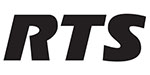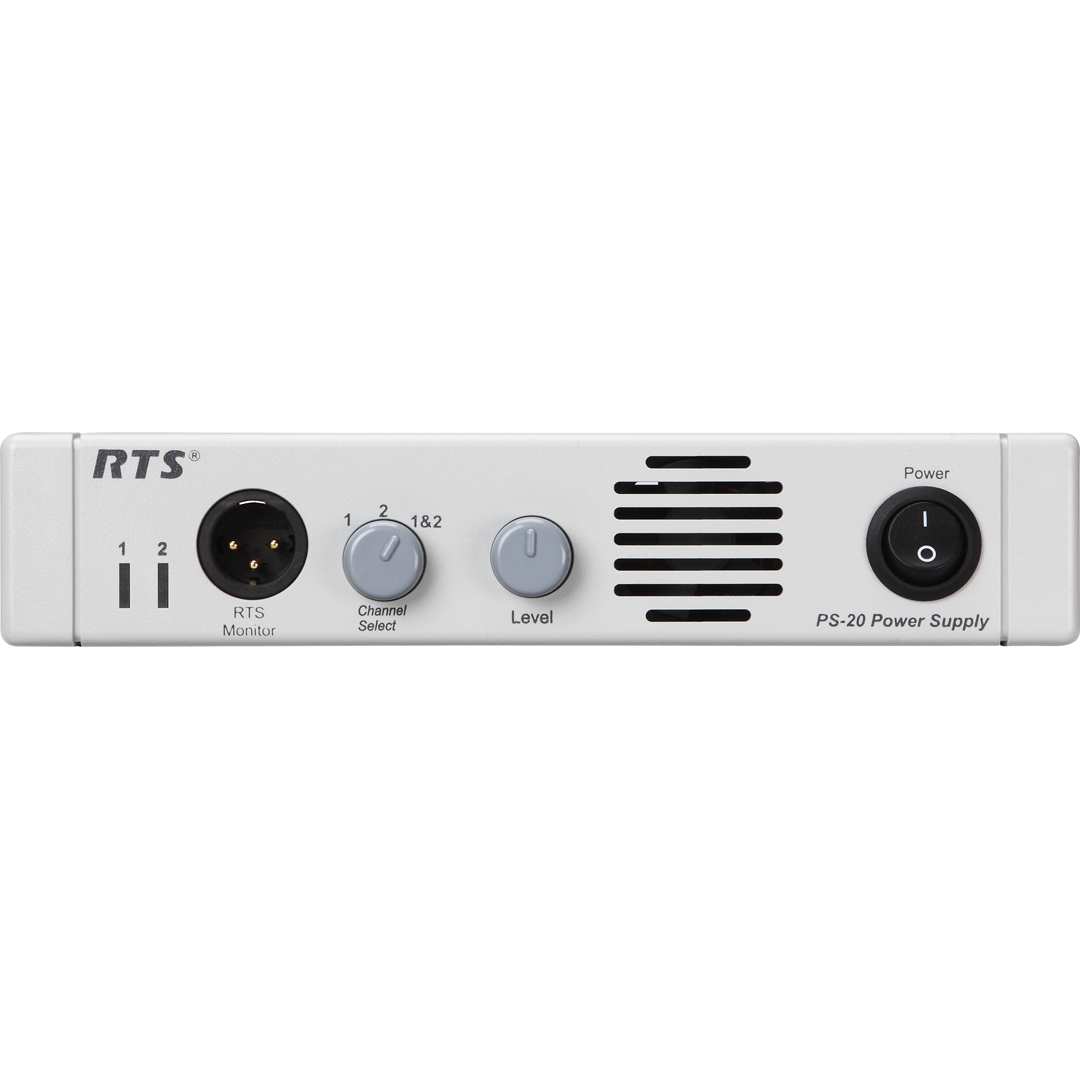 RTS PS-20
Power supply
The RTS PS-20 is the new RTS Two-Wire Intercom power supply. The PS-20 features two- and four-channel operation, RTS monitoring, two-channel program input, audio linking, and three-mode operation: RTS 2-channel, RTS 4-channel and Clear-Com mode. It also has double the power output of the PS-31 per channel, which will increase the number of user stations and beltpacks which can be connected substantially.
Key Features
 Audio Linking
Intercom Channels Connections
Monitoring
Program Input
Selectable Mode Operation
Selectable Termination Impedance
Status Indicators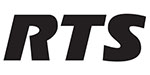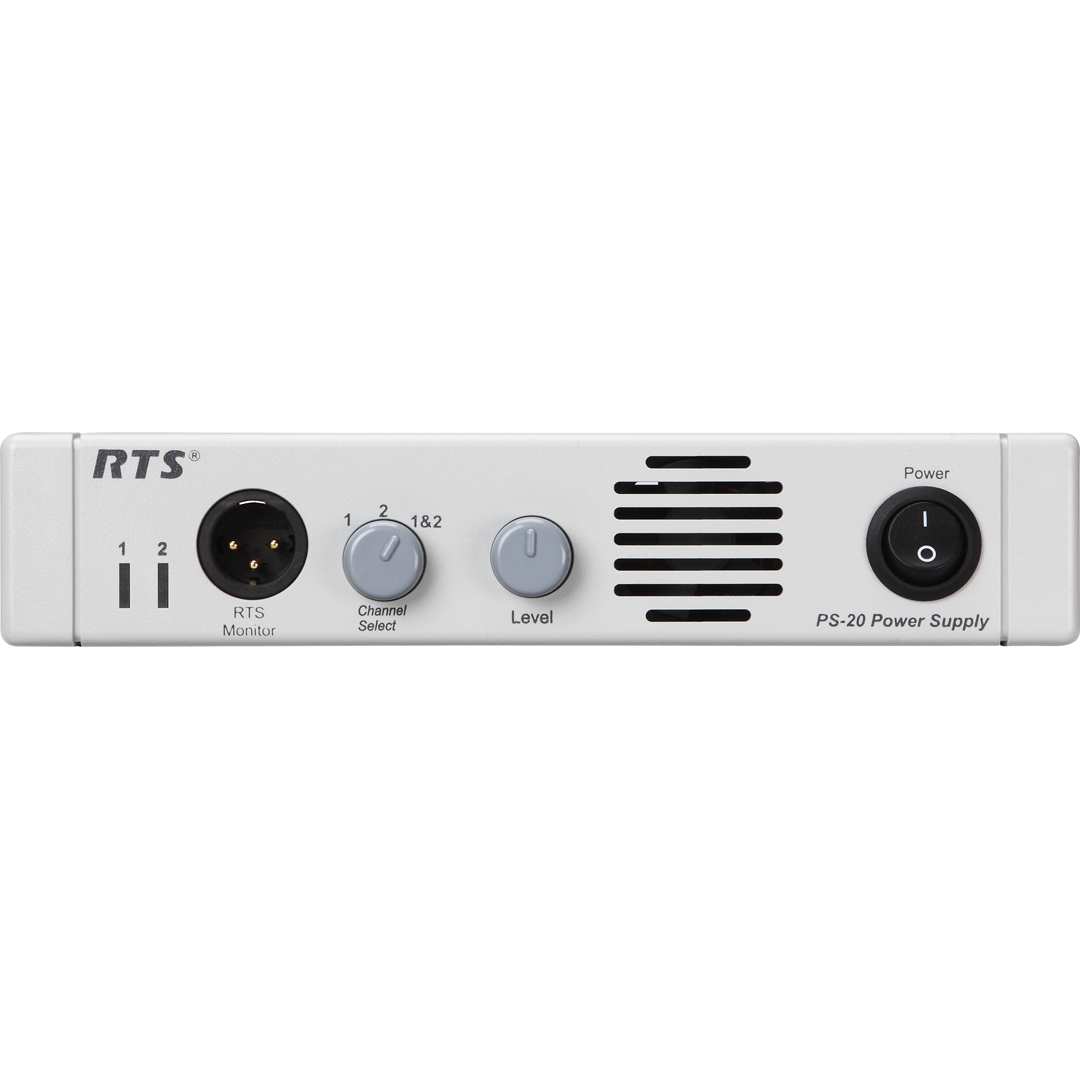 Request More Information
We're ready to help you take your broadcast to the next level.