Sennheiser SKM 5200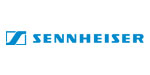 Sennheiser SKM 5200
The SKM 5200 continues the tradition of the world class SKM 5000. Elements such as award-winning design, multiple Sennheiser and Neumann capsule options and modularity were kept, while the mechanics, electronics and user interface were completely redesigned and adapted to exceed the requirements of the most demanding live events. The new handheld transmitter offers robust mechanics, a high level of frequency agility and a menu-driven user interface via the backlit LCD. The SKM 5200 is available in three colors: black, nickel and steel blue. The new handheld transmitter is compatible with all capsules, battery and rechargeable battery compartments of the 5000 series.
36 MHz switching bandwidth available across UHF spectrum (450-960 MHz)
Robust housing
Backlit display
Jog Dial for easy operation
Tuneable frequencies in 5 kHz steps
3 selectable low cut filter frequencies
Microphone sensitivity adjustable in 1 dB steps
Identification by 8 different coloured markers
Eight hour operating time on two AA batteries or rechargable battery pack
Acoustically equivalent to the SKM5000N
Includes MZQ5000 clip and hard case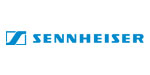 Request More Information
We're ready to help you take your broadcast to the next level.