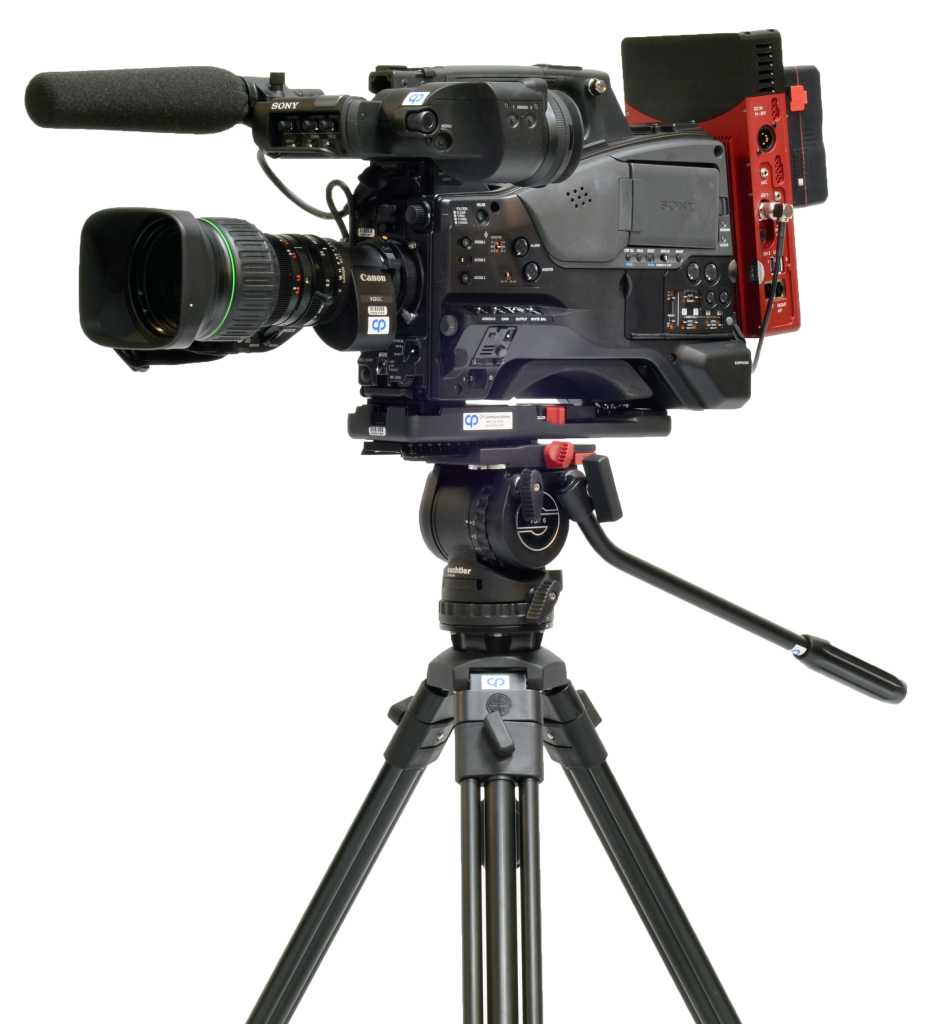 CP Communications Introduces ENG Cam STREAM at 2020 NAB Show
January 27, 2020
Newest member of the STREAM family of content acquisition solutions offers affordable turnkey live production with bonded cellular networking and direct-to-web streaming for broadcast news and AV applications
St. Petersburg, Florida, January 27, 2020 — CP Communications, a leader in innovative solutions and services for live event productions, has added a fourth system to its growing Red House Streaming (RHS) family of STREAM content acquisition solutions. Now shipping, ENG Cam STREAM enables broadcast-quality production and bonded cellular streaming at a low price point to provide connectivity from most locations. Ideal for broadcast news and AV applications, ENG Cam STREAM receives its public debut at the 2020 NAB Show, taking place April 19-22 at the Las Vegas Convention Center. CP Communications exhibits in the Mobile Viewpoint booth at SU6110.
ENG Cam STREAM provides live 1080p HD content acquisition, bonded cellular networking and IP streaming in an affordable, plug-and-play package. With its quick, easy set-up and integrated functionality, ENG Cam STREAM meets the demands of today's fast-paced news production requirements, as well as live remote video and webcasting applications. The turnkey solution lets camera operators quickly capture and stream their live shots—via 4G/3G, Wi-Fi, or Ethernet—to TV studio servers, or directly to Facebook, YouTube, and other web URLs.
Shipping in a single flight case, ENG Cam STREAM includes an XDCAM camcorder, tripod and microphones, and can be set up by a single operator. All encoding components fit into a lightweight backpack, making it easy to carry to the best vantage point. Breaking news, political rallies, sporting events, and municipal parades are just some of the newsworthy live events that can be covered and streamed, even from far-flung, connectivity-challenged locations. ENG Cam STREAM also provides an affordable and feature-rich solution for professional AV productions that require direct-to-web streams, including corporate presentations, classroom lectures, and live performances.
"ENG Cam STREAM integrates everything that news teams and content creators need into a lightweight, turnkey solution at an attractive package price," said Kurt Heitmann, CEO, CP Communications. "The system makes it much easier and more affordable to cover news wherever it happens, which is especially important in a year that includes our presidential election and the Summer Games in Tokyo."
Technical Elements
As a turnkey live news production and streaming solution, the ENG Cam STREAM employs bonded cellular to provide connectivity from virtually any indoor or outdoor location, including remote spots that can't easily be reached by ENG or SNG news vans. The system includes
a Sony PXW-X400 XDCAM camcorder with a Canon 18x zoom lens, and supports one or two channels of live 1080p HD video, with up to eight embedded audio channels.
The camera integrates a Mobile Viewpoint (MVP) Agile AirLink (H.265/H.264) encoder to harness the bonded cellular bandwidth of eight separate modems, providing fast upload speeds over Wi-Fi. ENG Cam STREAM users can use any SIM cards and 4G/3G data plan they choose, select their target URL, and start live streaming reliably. The compact package also contains an Elvid on-camera field monitor, Sennheiser ME67 shotgun microphone, Sennheiser MD46 ENG handheld microphone, and camera-mounted LED light kit.
CP Communications introduced the first three STREAM products at the 2019 NAB Show. These systems, which the company will demonstrate at NAB again this year, serve a broad variety of single- to multi-camera productions. All four STREAM systems are available to rent or purchase.
• Cam STREAM, a broadcast-quality, single- or dual-camera acquisition system with streaming over Ethernet, WiFi, and/or bonded cellular
• MultiCam STREAM, which supports up to four cameras, 32 audio channels, and data (such as return tally and four-wire intercom); and delivers separate SDI cameras feeds or a single, multiplexed stream
• Production STREAM, which supports up to seven cameras and sources, with tally and intercom, and integrates Simplylive video switching and Dante-enabled audio mixing
"ENG Cam STREAM expands the capabilities and application range of our broader STREAM family, and strengthen our value proposition as a provider of IP/bonded cellular systems integrated with traditional video production technologies and services," said Heitmann.
About CP Communications

For more than three decades, CP Communications has provided high-quality, cost-effective live event production solutions to major broadcasters, sports leagues and teams, and event and production companies. Our solutions include access to experienced professionals, state of the art equipment, and innovative technologies and techniques for wireless audio & video content acquisition, transport and delivery. Our culture of innovation, coupled with the highest quality assurance standards and passion for customer service, promote collaboration with our clients to determine the best custom solution for each live event.