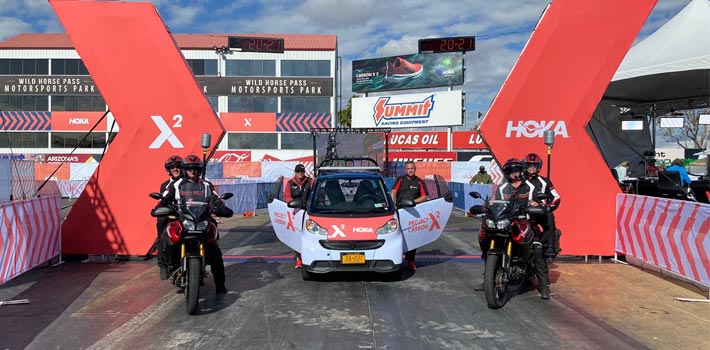 CP Communications Supports Live HOKA Product Launch
March 23, 2021
To celebrate the release of the Carbon X 2, its new high-end running shoe, HOKA invited some of the world's top long-distance ultrarunners to try a pair – while trying to break the world record for a 100K run.  In collaboration with FlightLine Films, CP Communications used its Red House Streaming family IP and bonded cellular solutions to broadcast more than eight hours of live racing coverage for this launch event! 

Read more at videstream: https://videstream.com/news/cp-communications-support-hoka-product-launch-with-live-racing-event-production/
About CP Communications

For more than three decades, CP Communications has provided high-quality, cost-effective live event production solutions to major broadcasters, sports leagues and teams, and event and production companies. Our solutions include access to experienced professionals, state of the art equipment, and innovative technologies and techniques for wireless audio & video content acquisition, transport and delivery. Our culture of innovation, coupled with the highest quality assurance standards and passion for customer service, promote collaboration with our clients to determine the best custom solution for each live event.