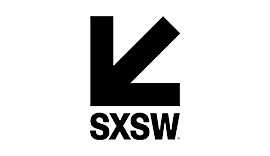 How CP Communications and Red House Streaming Deliver High-Quality B4B Customer Service
August 24, 2022
Goal
For Kurt Heitmann, CEO of CP Communications, customer service is the key to success. "By design, customer service comes with the rental, purchasing or engineering of any solution," he explained.
Example: SXSW
An official 2022 SXSW Conference and Festivals technology partner, Red House Streaming (RHS), a subsidiary of CP Communications, transformed the production model for the 10-day event in Austin, Texas. RHS designed and deployed a wide-area network and provided onsite production crew to help bring various performances to audiences worldwide. It was the first time SXSW was produced as a hybrid event, with CP and RHS providing audio and video support at 10 venues across the city for in-person and remote participants.
SXSW executives praised the reliability of the technology deployed during the event, as well as the high level of customer service. "The Red House Streaming team was consistently proactive and responsive to the needs of our crew throughout the event, and their ability to adapt to changes is essential in a live event environment," said Stephen Light, SXSW director of commercial content.
Philosophy
With its behind-the-scenes technology and support, CP Communications provides the backbone for many of the multi-camera productions on television or online. More than an equipment rental facility, CP Communications provides the knowledge and experience needed to assist in designing and engineering solutions for broadcast and live events.
Rather than seeing itself as a business-to-business (B2B) operation, CP Communications has a different business model: business-for-business (B4B). "We truly operate as an extension of our customers by offering high-end production, broadcast, streaming, and engineering solutions" explained Heitmann. "We work for them around the clock – and when we're successful, their projects are successful."
What Does Customer Service Mean to CP Communications?
Customer service isn't just waiting for the phone to ring when there's a problem. CP Communications breaks down the different elements of the company's commitment to excellent 24/7/365 customer service:
Solutions
Customer service begins with determining the needs of our customers, designing the solutions they need, and engineering the best efficiencies based on cost and workflow considerations.
Partnership
To broadcasters at every level, everything is mission critical during a live broadcast, so our entire business is mission critical. That means we're always in the hot seat, and we're the best in the business at it. And that ties into the difference between B2B and B4B, because we're working more toward a common goal versus just selling a service.
Responsiveness
Here's an example of why it's so important that we understand our customers. A West Coast customer was having issues with data and encoding connectivity. Turns out the remote was on the East Coast. So, after determining where they were we redirected them to our edge server on the East Coast, and the problem was resolved quickly and easily.
Gear
An essential part of customer service is having the inventory to replace a missing or damaged piece of equipment. That's another reason people come to us – we can back up the equipment you rent from us if something goes wrong.
Expertise
With our extensive expertise, we can anticipate the pain points and the problems well before an event happens. That means we can provide the customer service that's needed. We're always working to determine what our customers don't know they want.
Support
The majority of our equipment, especially on a Dante network or a bonded cellular network, can be remotely managed from one of our three Network Operations Centers (NOCs) by our skilled technicians. We also monitor live productions in real-time for quality assurance. We do that not because a client asked for it, but because we want to make sure that if there are issues, we can troubleshoot and resolve them quickly and efficiently. That's customer service. That's remote support.
Reliability
When you hire CP Communications or Red House Streaming you hire companies with a 24/7/365 mindset. That means you have determined, customer service-focused engineers and technicians working specifically for you. We don't just try and avoid mistakes; we strive for flawless execution and absolute excellence for our customers, no matter the time of day. We provide the confidence you need that your show will exceed expectations.
About CP Communications

For more than three decades, CP Communications has provided high-quality, cost-effective live event production solutions to major broadcasters, sports leagues and teams, and event and production companies. Our solutions include access to experienced professionals, state of the art equipment, and innovative technologies and techniques for wireless audio & video content acquisition, transport and delivery. Our culture of innovation, coupled with the highest quality assurance standards and passion for customer service, promote collaboration with our clients to determine the best custom solution for each live event.