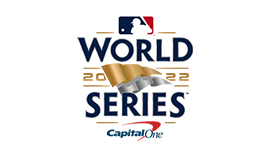 Frequency Coordination at the World Series
February 2, 2023
Challenge
RF frequency coordination is a complex broadcast science that assigns various audio and video systems to specific frequencies within a precise spectrum range for the duration of an event. With limited spectrum to work with, frequencies must be carefully assigned to avoid interference with established spectrum users in the area, such as broadcast stations and venues, as well as other temporary spectrum users that cover the event. For the 2022 World Series, the CP Communications team faced unique spectrum challenges in each city – Houston and Philadelphia – and worked diligently to analyze availability and assign the appropriate frequencies and technologies for multiple clients.
Approach
CP Communications brings a unique expertise to RF frequency coordination projects. In addition to a deep talent pool and several decades of experience organizing spectrum for sports and live events. This provides access to equipment outside the traditional 470-608 UHF band and allows CP coordinators to establish frequencies within unused cellular spectrum, for example. This proved especially useful in Houston, which has very limited available spectrum in the UHF band.
"Houston has only 12 MHz (two open UHF TV channels) of available spectrum in the traditional frequency bands," said Loren Sherman, CP Communications. "That makes it impossible to assign frequencies within that space for all the cameras, microphones, IFBs and intercoms that the various rights holders (ESPN, FOX, MLB Network NHK and SiriusXM) require to cover the games. We apply for special temporary authorities (STAs) from the FCC in the licensed bands to make sure there are frequencies available for every RF component used by every rights holder and ENG crew."
CP Communications will often perform spectrum studies prior to the frequency coordination process. They had the benefit of advanced information for the World Series, as studies were performed in each city during the beginning of the football season. However, the company's deep RF experience means they understand the dynamic nature of spectrum availability.
"We have learned to always perform a new scan once we are onsite at the venue," said Sherman. "Philadelphia has better spectrum availability than Houston, but our new scan confirmed that we lost 6MHz of traditional spectrum between the earlier study and our scan. We still had 30MHz (five open channels), so we were able to use more traditional RF gear in Philadelphia, whereas Houston required mostly non-traditional RF gear. In both cases, we worked very closely with the MLB Commissioner's Office to ensure everyone was properly supported, including numerous ENG crews."
Solution
The delicate balancing act of frequency coordination extends to the technologies assigned to that spectrum. As Brian Ready, Account Manager and System Engineer explains, the different technologies spread across different bands. "There are multiple spectrum bands available for RF cameras, so that really just comes down to proper communication between the sales teams and the system designers," he said. "We take extra care to make sure those cameras are not interfering with venue systems that use the same spectrum, including jumbotrons and in-house cameras.
CP provided custom video and audio systems for each of the rights holders at both Minute Maid Park, home of the series-winning Houston Astros, and Citizens Bank Park, home of the Philadelphia Phillies. And while the technology choices were intriguing – one example include Quantum Q5X microphones buried throughout both stadiums – it's CP's impressive frequency coordination work that ties it all together.
"We have the right people in the right places with the right gear," said Sherman. "Relying on traditional UHF just doesn't cut it anymore. You need every tool in the tool shed to be successful at this job. That's what separates CP from the rest."
About CP Communications

For more than three decades, CP Communications has provided high-quality, cost-effective live event production solutions to major broadcasters, sports leagues and teams, and event and production companies. Our solutions include access to experienced professionals, state of the art equipment, and innovative technologies and techniques for wireless audio & video content acquisition, transport and delivery. Our culture of innovation, coupled with the highest quality assurance standards and passion for customer service, promote collaboration with our clients to determine the best custom solution for each live event.