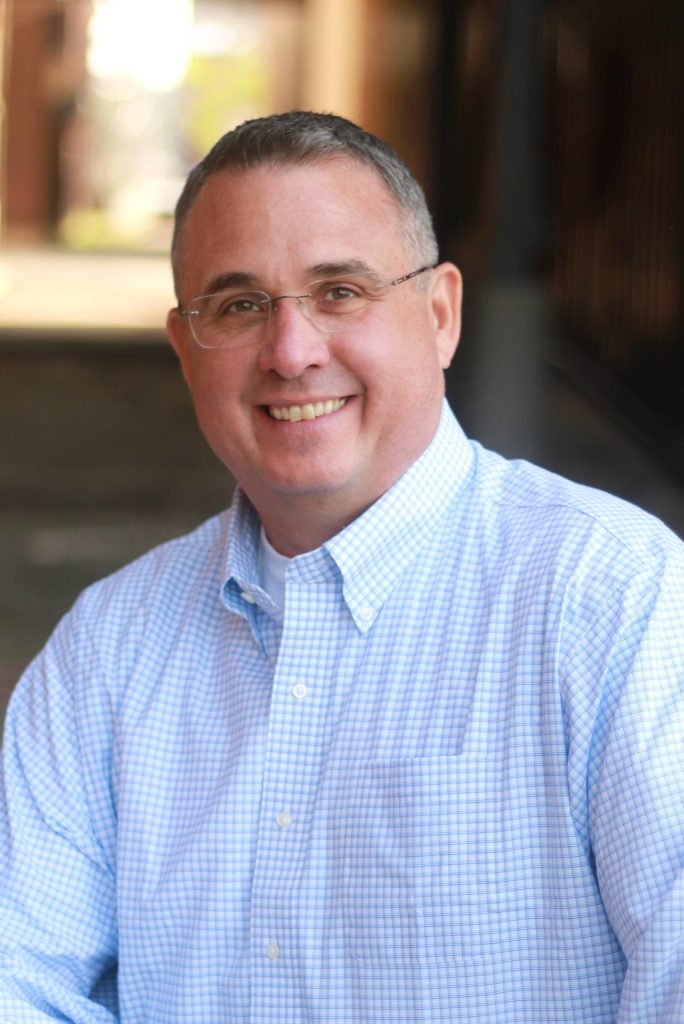 CP Communications Appoints James Monroe as Director of Sales
May 8, 2019
Former on-air meteorologist and atmospheric scientist turned business development specialist to focus on expanding visibility and market share for CP's Red House Streaming solutions  
St. Petersburg, Florida, May 8, 2019 —CP Communications, a leader in innovative solutions and services for live event productions, has appointed former atmospheric scientist and TV meteorologist James Monroe to its newly created Director of Sales, North America position.
Based in the Chicago area, Monroe will report to Ken Dillard, Vice President of Sales, North America, and focus on sales and business development for CP Communications' broadcast news, sports, live event and sports production, and distribution solutions utilizing cellular acquisition tools from Mobile Viewpoint. Monroe's responsibilities include an emphasis on expanding visibility and market share for the company's Red House Streaming and Mobile Viewpoint portfolios of content acquisition solutions, which offers a range of IP, cloud and bonded cellular technologies and services.
Monroe brings a rare blend of technical expertise and communications skills to his new role. He spent nearly three decades in the weather industry, including seven as an on-air meteorologist at TV stations in Salt Lake City (KSTU-TV) and Rochester, New York (WROC-TV). He has also served as Special Projects Weather Forecaster for the United States Air Force, supervising the delivery of weather forecasts, warnings and advisories to the U.S. Military and NATO forces, along with supporting NASA missions and various civilian agencies.
Over the past 15 years, Monroe has transitioned into the broadcast supplier space, taking on sales and engineering roles of increasing responsibility. Following positions at WSI Corporation and The Weather Company (an IBM Business) that merged his meteorology experience with customer-facing sales and account management duties, Monroe held successful, senior-level sales roles at Vizrt and TVU Networks.
Monroe's diverse experiences have equipped him with a strong knowledge of modern broadcast and production workflows, and an insightful awareness of the role that customer intimacy plays in the sales journey.
"My many years of television experience both behind the scenes and on the supplier side has taught me the value that this industry places on relationships," he said. "CP Communications understands the importance of a consultative sales approach, and how treating customer relations as partnerships will ultimately drive revenue. The fact that CP Communications is on the leading edge of IP and cloud-based delivery only strengthens my opportunity for success. Through our representation of Mobile Viewpoint networking products and our homegrown STREAM family of content acquisition systems, we can offer solutions that are ideally engineered to fit the standards and workflows of today's broadcast and production environments."
Monroe adds that he sees an opportunity to expand CP Communications' presence into new markets where IP and bonded cellular technologies can provide critical connectivity and communications services, including public safety and law enforcement.
"James brings a very unique industry perspective along with a customer-centric work ethic and long-standing industry relationships to CP Communications that will bring our innovative solutions and services to a much larger audience," said Dillard. "We are proud to welcome him to the growing CP Communications team."
About CP Communications

For more than three decades, CP Communications has provided high-quality, cost-effective live event production solutions to major broadcasters, sports leagues and teams, and event and production companies. Our solutions include access to experienced professionals, state of the art equipment, and innovative technologies and techniques for wireless audio & video content acquisition, transport and delivery. Our culture of innovation, coupled with the highest quality assurance standards and passion for customer service, promote collaboration with our clients to determine the best custom solution for each live event.