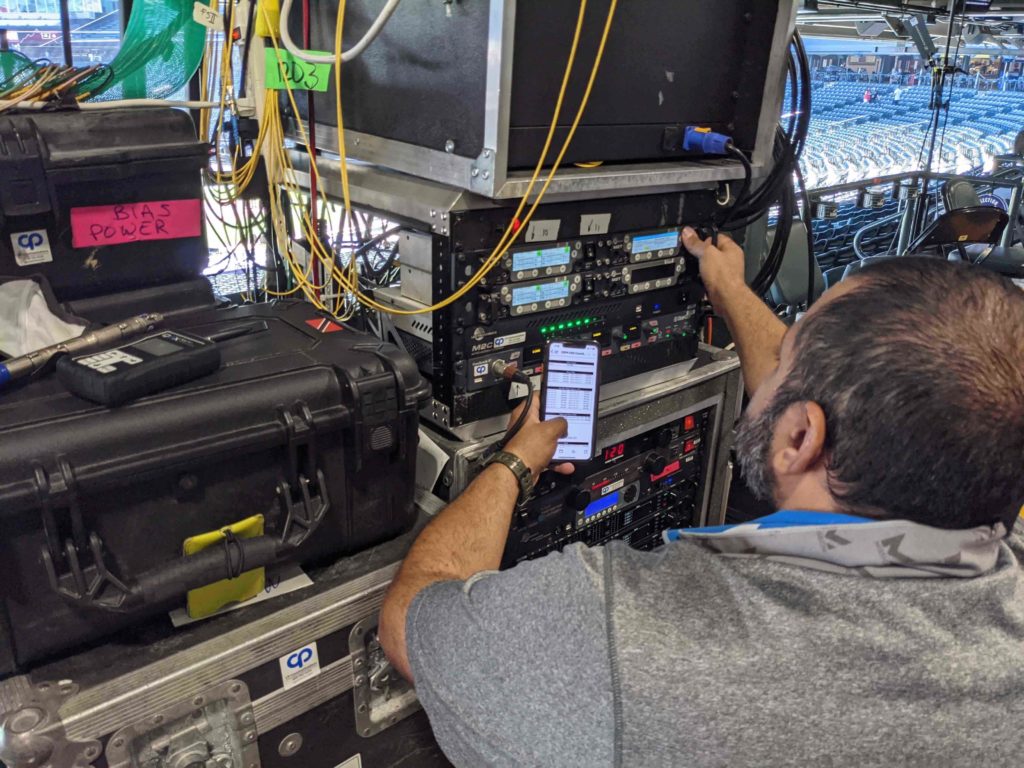 CP Communications Navigates RF Coordination for Major Events as Available Frequencies Shrink
August 26, 2021
The recent FCC spectrum repack moved nearly 1,200 U.S. TV stations to new UHF and VHF frequencies, freeing spectrum for wireless broadband while leaving less for broadcasters to share. Despite limited transmission resources — and new challenges that come with these changes — CP Communications continues to successfully deliver RF coordination for major sporting events and other live programming.
It was business as usual this summer for ABC's coverage of the NBA Finals in Milwaukee and Phoenix, but the MLB All-Star Game in Denver was more challenging because there were multiple events and networks. "Every time you add a network, you add more RF," said Loren Sherman, RF coordinator and field technician. "That made the All-Star Game a little more difficult to coordinate."
When tasked with RF coordination of wireless transmission of video and audio for an event, CP assigns various entities to specific frequencies within the spectrum for the duration of an event. The purpose is to avoid interference with established spectrum users in the area, such as broadcast stations, as well as other temporary spectrum users that cover the event.
"I think what makes us unique, unlike most frequency coordinators, is that we also operate the gear," Sherman explained. "We're not just passing out a number and giving it to people. We understand how the gear operates, so we provide frequencies where the gear can work harmoniously with other pieces of gear. We're one of the few that do both and we do both well."
CP technicians coordinate RF frequencies with specialized software while working closely with the venue and local SBE coordinators. CP's biggest challenge is finding enough spectrum for everyone when there's simply less spectrum available. To accommodate all media clients during high-profile events, CP relies on receiving special temporary authority, or STA, from the FCC to use parts of the spectrum that are not normally available.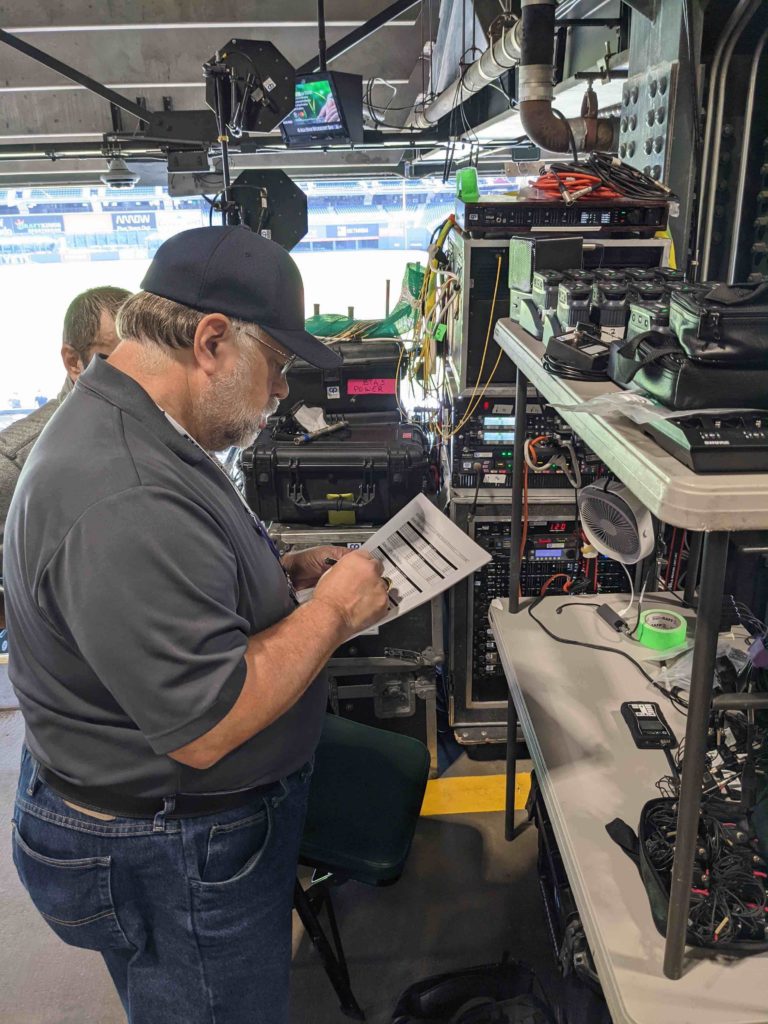 "If we're going to use STAs, then we need time," Sherman explained. "We might start planning for something like the Super Bowl a month or two in advance, depending on how many two-way radios we need to coordinate everything."
While RF coordination is similar for indoor and outdoor events, Sherman said he can usually get more frequency options in an indoor venue. "The venue will often provide protection from digital television stations," he explained. "Maybe they'll attenuate that signal enough that it becomes a usable piece of spectrum inside that building. But outside, it is what it is."
Different outdoor locations yield different results. Denver was "fairly difficult" to coordinate, Sherman said, based on the amount of DTV signals in the region. In contrast, Milwaukee has fewer DTV stations and limited interference with signals from nearby cities. However, CP's message is that they have the experience, crew, and technology to handle even the most challenging RF coordination jobs.
"We were nowhere near the amount of frequencies we coordinated in the 2019 NBA Finals, though some of that goes to the cities you're in," Sherman recalled. "Phoenix and Milwaukee are not the same as Toronto and Oakland. It depends on the area. Go to New York City – there is a lot of DTV filling the spectrum, and New Jersey's right there, too. So now you have two large communities with DTV, and that's going to fill the spectrum more."
About CP Communications

For more than three decades, CP Communications has provided high-quality, cost-effective live event production solutions to major broadcasters, sports leagues and teams, and event and production companies. Our solutions include access to experienced professionals, state of the art equipment, and innovative technologies and techniques for wireless audio & video content acquisition, transport and delivery. Our culture of innovation, coupled with the highest quality assurance standards and passion for customer service, promote collaboration with our clients to determine the best custom solution for each live event.